Eleventh Annual Competition: May 26, 2018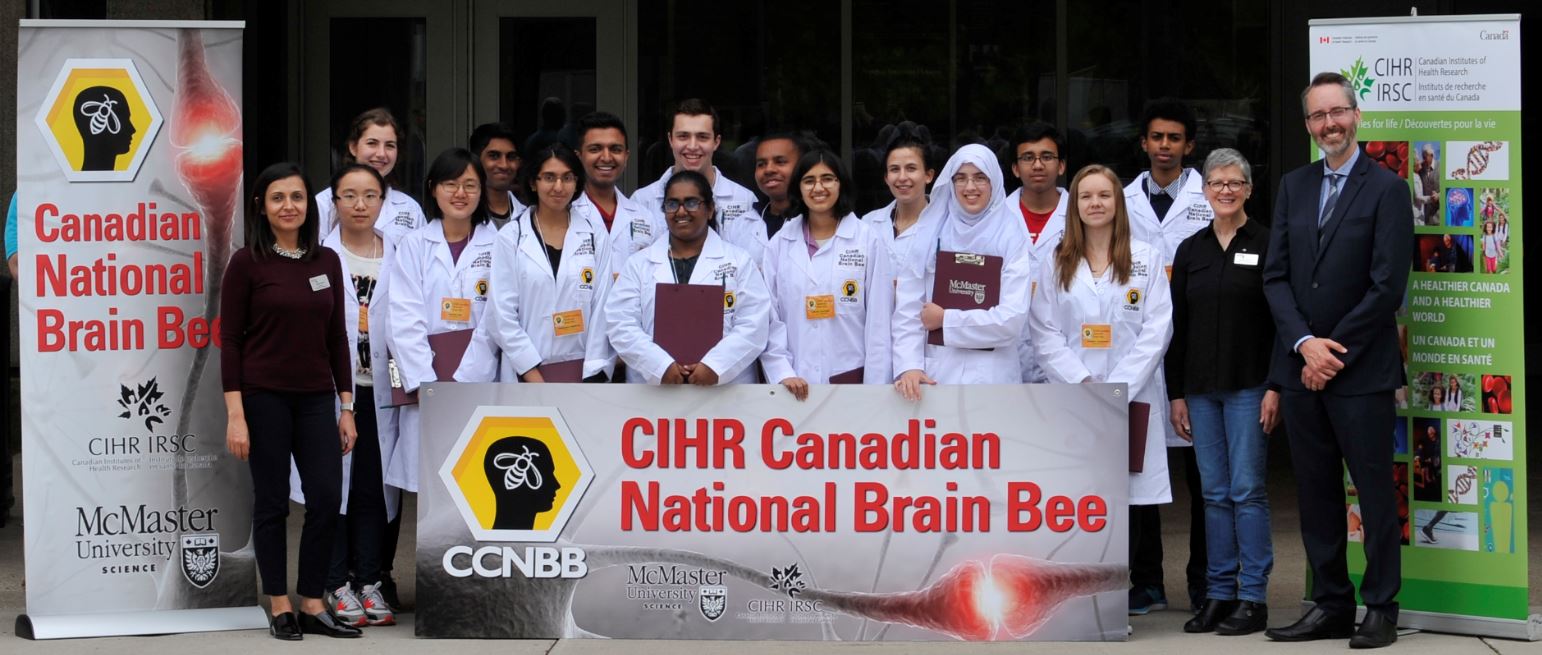 On Saturday, May 26, 2018, high school students from across Canada will come to McMaster University to compete for the CIHR Canadian National Brain Bee championship. They will engage in challenging events, testing their knowledge of neuroscience and their skills at patient diagnosis and neuroanatomy.
The national competitors are the top students in their region – champions who have already won their local brain bee competitions. Local competitions are held coast to coast:  Victoria, Vancouver, Edmonton, Calgary, Saskatoon, Winnipeg, London, Waterloo, Guelph, Hamilton, Toronto, Kingston, Ottawa, Montreal, Halifax, and Newfoundland Brain Bees. These students are the next generation of neuroscientists!
Our 1st, 2nd, and 3rd place national winners will receive trophies and cash prizes ($1500 for 1st place, $1000 for 2nd place, and $500 for 3rd place). Our 2018 champion will be honoured on a beautiful perpetual trophy which will be put on display at their high school for one year.  Our 2018 champion will be given the opportunity to work in a neuroscience laboratory.  Our 2018 champion will represent Canada at the International Brain Bee (IBB). The IBB competition will take place between 5th and 9th of July in Berlin, Germany, and will be held in conjunction with the 11th Forum of the Federation of European Neuroscience Societies (FENS).
Best of luck to everyone competing in their local competitions across Canada!  If you have won your local competition, you can learn more about how to prepare for the Canadian National Brain Bee on this page.
If you are a student interested in the brain bee competition in your local area, look for contact information under Local Brain Bees, organized by city name.
Like our page on Facebook:  https://www.facebook.com/CanadianNationalBrainBee.  
Check out our highlights from previous years under the History and Photos menu at the top of this page.