Welcome to the Montréal Brain Bee page !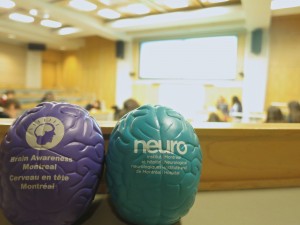 Congratulations to Mélina Thibault who will represent Montréal at this year's National Brain Bee on May 31st at McMaster University in Hamilton, Ontario!
The 2015 edition of Montreal Brain Bee was a success !
22 students studied hard to compete at this year's Brain Bee on April 2nd which took place at the Montréal Neurological Institute. The day was all about fun and games. The girls got to know each other playing charades, and had to put their brains together for the "Guess the Diagnosis" game. They even got to see and touch a real human brain!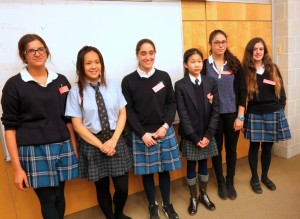 A very special thanks to all the volunteers who made this special day possible: Alexandra Tighe, Micheal Wodzinski, Dan-Tam Nguyen, and Ange Marie Amizero.
We would also like to thank Dr. Sandra McPherson and Anita Karr, from the Montréal Neurological Institute, who helped to make this competition possible.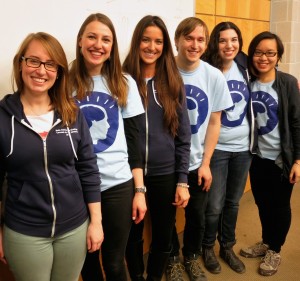 We look forward to the 2016 edition and wish GOOD LUCK to our Montréal Bee champion Mélina Thibault!
For more information about the Montréal Brain Bee please send us an email at brainbee.montreal@gmail.com
Hélène Vallières and Stephanie Scala, Montréal Brain Bee VPs